Mini vacuum - pressure switch
Mini vacuum - pressure switch
Very small vacuum switches with adjustable membranes, made with only one connection, NO or NC.
Adjustment of the vacuum (range from -150 to -675 mm/Hg) is achieved by moving the setscrew situated at the top.
lt Is important to make sure that the screw is not turned completely, in order to avoid affecting correct functioning.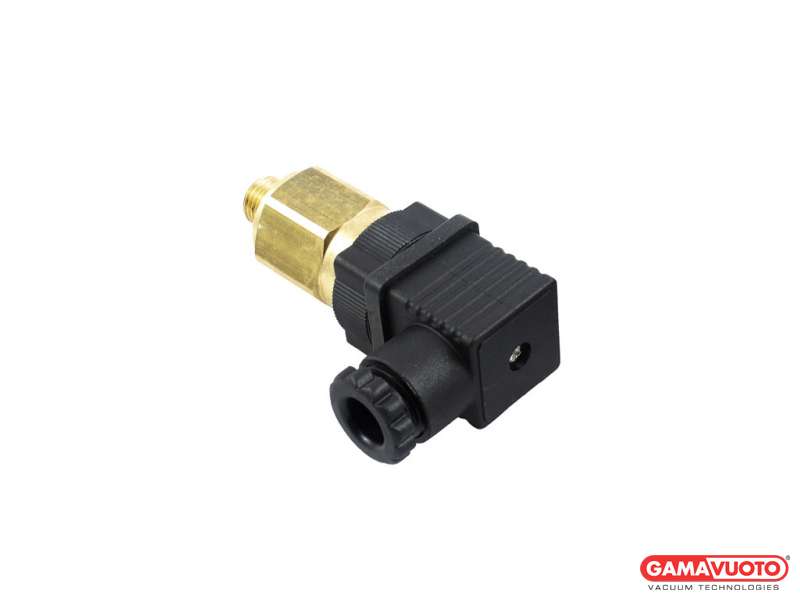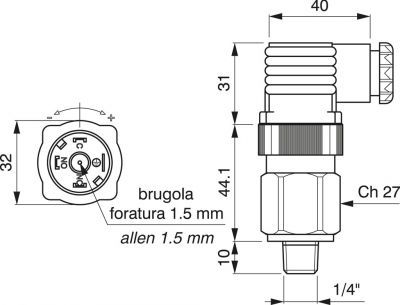 Art. SVC/PACC

Dati tecnici

Technical data

Technische Daten

Tensione max di lavoro

Max working power

Max. Arbeitsspannung

250 V

Temperatura massima del fluido

Max fluid temperature

Arbeitstemperatur

+80°C

Protezione

Protection

Schutz

IP 65

Caratteristiche elettriche

Electrical specifications

Strom

5(4)A/14Vdc
4(3)A/30Vdc
5(3)A/125Vdc
3(2)A/250Vdc

Tolleranza d'intervento a 20°C

Intervention tolerance 20°C

Eingriffstoleranz bei 20 °C

± 100 mbar

Pressione d'esercizio

Working pressure

Betriebsdruck

da -200 a -900 mbar
Art. SVC/PACC

Contatto in scambio

Commutation contact

Austauschkontakt